We are very excited to announce the completion of Collierville High School's athletic complex. Toadvine took the lead in designing, producing, & installing the outdoor grandstands for football (home & visitor), baseball, softball, soccer, & tennis. These grandstands including VIP chairs were manufactured to match Collierville's school colors. Outdoor athletic equipment was also provided for baseball, softball, and track & field. In addition, we provided and installed both basketball & volleyball systems for the new main gym and (2) auxiliary gyms. Thanks to the folks at Collierville High School for entrusting Toadvine to complete this project and for allowing us to have a role in building such a great athletic complex. The students, faculty, parents, & fans should enjoy this outstanding high school venue for years to come.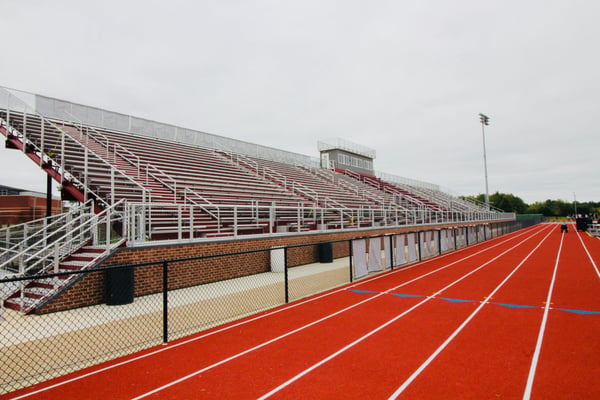 Take a look at the news story below to see how beautiful this sports complex turned out.
https://www.wmcactionnews5.com/2018/09/20/collierville-high-unveils-new-sports-facilities-including-football-stadium-basketball-gyms/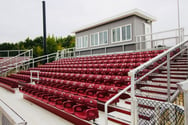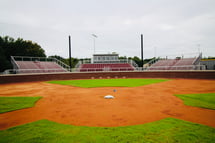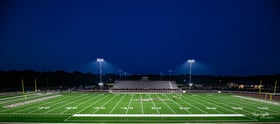 Topics: high school football bleachers, Baseball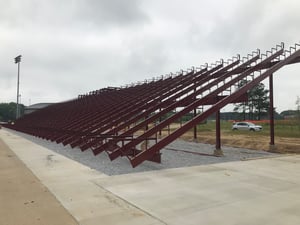 Toadvine is excited to announce our involvement in the construction of the new Collierville High School that is scheduled to open in the Fall of 2018. Toadvine is providing construction of the outdoor grandstand bleachers for football (home & visitor), baseball, softball, soccer, and tennis. Toadvine is also providing indoor volleyball equipment and outdoor athletic equipment for track, baseball, and soccer. In addition, Toadvine is providing the ceiling suspended basketball goals for the main gym as well as both auxiliary gyms. Here is quick update on the project.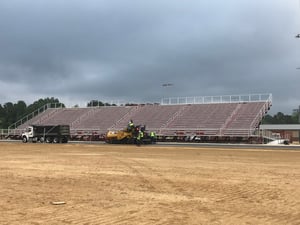 Main Gym & Auxiliary Gyms – Basketball

Porter Athletic goals are up in all 3 gyms; installation was completed in late February.

Football Field – Dant Clayton outdoor football bleachers

Visitor Side – Bleachers were installed in early May; currently finishing up final touches on ramps & walkways.

Home Side – Steel beam infrastructure was completed in mid-May; currently installing seat planks, foot boards, risers, ramps & walkways.

Baseball/Softball/Soccer/Tennis – Dant Clayton outdoor bleachers

Construction to begin in June, 2018
Stay tuned for the next update during the construction of this impressive new school. When completed, it will have one of the best athletic facilities in the state of Tennessee.
Topics: high school football bleachers, basketball goals, Baseball
We are celebrating another completed job here at Toadvine Enterprises. We just finished Southern High School's football stadium bleachers here in Louisville Kentucky.
This project consisted of a 15 row bleacher on the home side of the field that spans 232-1/2' with a seating capacity of 1,903. The visitor's side is a 10 row 165' long bank with a seating capacity of 960. The total seating capacity for Southern High School's new bleachers is around 2,863. These bleachers also feature Dant Clayton's slip resistant deck boards to increase safety when the bleachers are wet. They also feature purple powder coated riser boards to match the school's colors.
If you get a chance to stop by Southern High School be sure to take a look at their new bleachers and let us know what you think! If you would like more information on how we can help you design your next set of bleachers or just have questions for one of our sales representatives, please call 877-211-6925 or visit our website at toadvine.com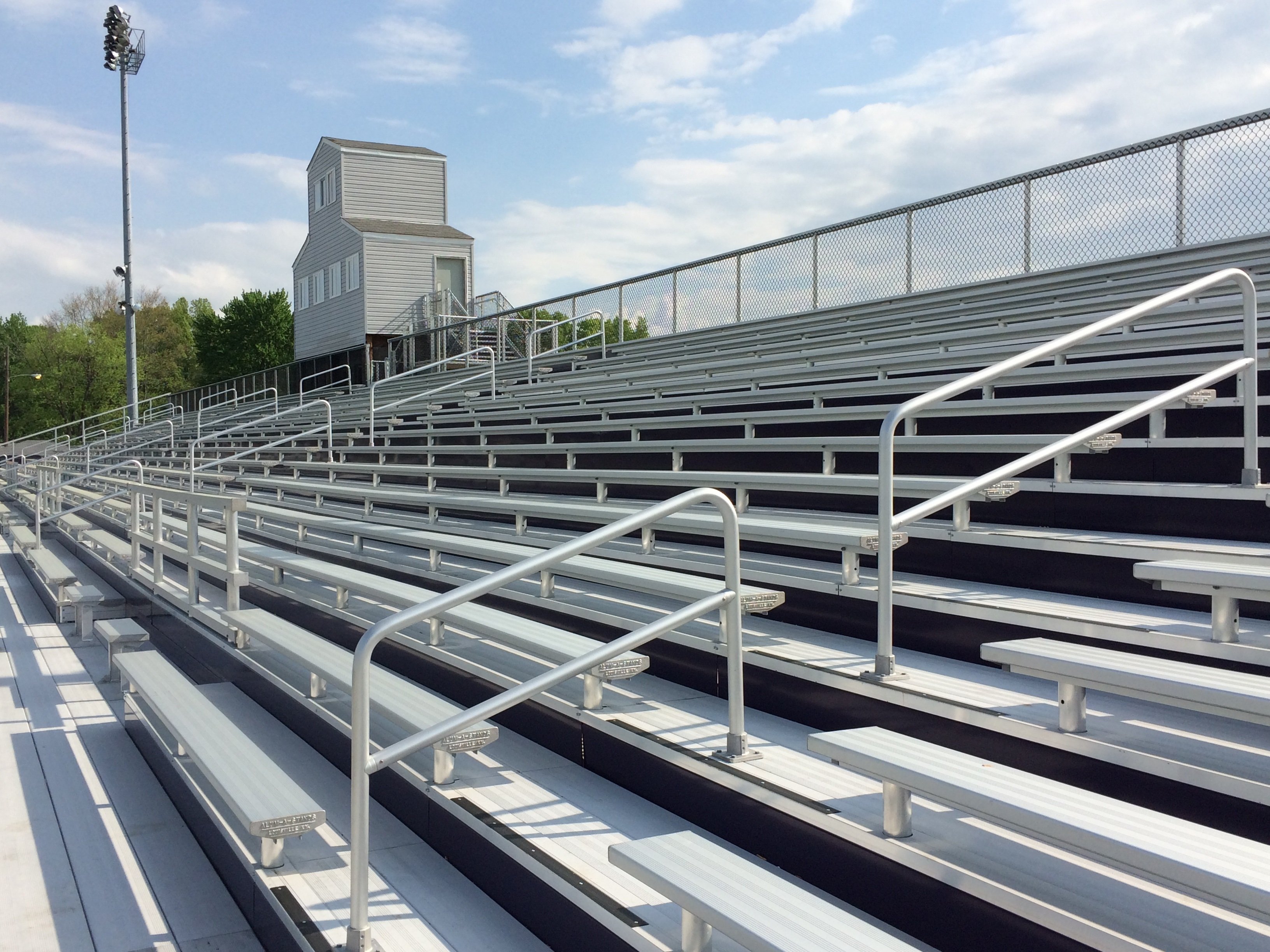 Topics: bleachers, high school football, high school football bleachers, Kentucky