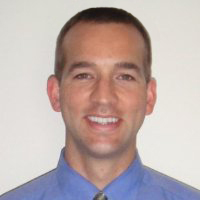 FISHERVILLE, KY - Toadvine Enterprises, a family owned sports equipment and stadium seating distributor, has hired sales and sporting goods professional David Hedge to manage its clients in the state of Tennessee.
Hedge holds a Master Degree in Sport Management from the University of Tennessee and was hired to manage sales and service of gymnasium equipment and seating needs in the state. He works with schools of all sizes, from elementary up to the collegiate level.

Hedge takes his responsibilities seriously, stating, "I represent Toadvine Enterprises in Tennessee and I work directly with owners and contractors on a daily basis. My end goal is to provide options and answers for all of their gymnasium needs, no matter what budget they have."

Having been in the gymnasium services industry for 10 years, Hedge understands the industry well. That, coupled with Toadvine's reputation in the business, meant an opportunity Hedge couldn't pass up. "When the opportunity came open to work for a business that focuses on customer service and quality products from top notch manufacturers, I was immediately drawn to partnering with Toadvine," he said.
Toadvine's excellence in the industry as well as the level of service it provides to customers translates into a reputable company for which to work. "Toadvine is unique because it is a small company, yet it is so focused on customer service and quality work," Hedge explains. "Plus, it represents Porter Athletic and Interkal Seating, two of the best manufacturers in the gymnasium equipment and bleacher industries."
When Hedge isn't representing Toadvine, you can find him traveling, cycling, or attending sporting events of all varieties and levels. To get in touch with David Hedge regarding a seating or sports equipment need in Tennessee, email him at david@toadvine.com.
ABOUT TOADVINE ENTERPRISES
Toadvine Enterprises
is a family owned and operated sports equipment and stadium seating distributor serving the Kentucky, Tennessee, Indiana, and Ohio markets. The company has been in business since 1976 when
Mike Toadvine bought the rights to distribute Dant Clayton products in Kentucky and Indiana. It's since grown to work with some of the biggest names in sporting equipment including Interkal, Dant Clayton, Nevco, Porter, Gill Athletics, List Industries, and more. To learn more,
visit the website
.
Topics: Tennessee sports equipment, Tennessee sports equipment manufacturers, Tennessee athletics, Tennessee sporting goods, Press Release, Toadvine new hires, David Hedge