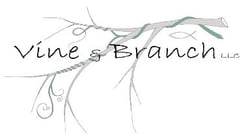 The unexpected can be expensive. When time is critical and options are few, costs can rapidly get out of control. Preventive maintenance, through a service agreement, can prevent likely failures before they happen and are the best means of making costs predictable.
In fact, we set up a sister company known as Vine & Branch specifically for maintenance and safety inspection. Vine & Branch is fully staffed with manufacturer certified service technicians to ensure the safety of your equipment.
Vine & Branch can provide you an annual maintenance agreement where we inspect and maintain your athletic equipment and bleachers. We have maintenance programs that can meet all budgets.
We provide annual maintenance and inspection services for:
Indoor & outdoor bleachers
Basketball backstops
Divider curtains
Overhead volleyball systems
Batting cages/Ceiling suspended cages
Our service technicians will provide:
A thorough visual inspection.
A full listing of defective equipment, safety issues, or upgrade requirements.
A detailed written report noting any safety and/or standard violations, and recommendations for corrective action.
Top 3 Benefits of a Service Agreement
Risk Management
Minimize spectator liability; avoid catastrophic accidents
Reduction of insurance premiums
An Extended Lifecycle
On athletic equipment and bleachers
Equipment Performance
Athletic equipment & indoor bleachers will operate when needed
No game night surprises on equipment & bleacher malfunctions
Let Toadvine and Vine & Branch help you prolong your capital investments plus minimize spectator liabilities and costly equipment repairs. Contact us today for more information.