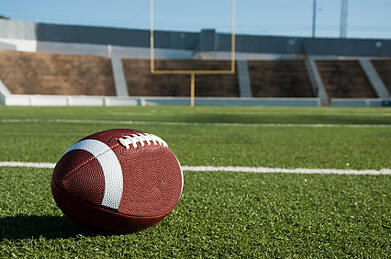 Robinson High School in Tampa, Florida will not play its first football home game at home later this month. Due to some corroding screws and other issues recently uncovered with the football bleachers on their home field, Robinson's first home game has been moved, with plans to return to their home field still uncertain.
After an inspector at the school recently found corroding screws and some other issues of concern, it was determined that games would not be played at home until they were inspected and deemed safe for spectators.
"At this point, we have shut it down. We are not going to allow anybody into the bleachers until we know that they are solid and safe," said Stephen Hegarty with Hillsborough County Public Schools.
This major safety concern has parents worried and wondering how bleachers could get in this condition. The bi-annual inspections have apparently not been frequent or thorough enough to keep school bleachers safe. Luckily for this school, the issues were uncovered before any accidents occurred. Other schools and facilities have not been so fortunate.
In 1999, one study showed that an estimated 22,000 bleacher-associated injuries were treated in the ER. Approximately 6,000 of these injuries were a result of the person falling from or through the bleachers and onto the surface below. Of those falls, about 5,000 involved children under the age of 15.
Bleacher hazards can occur due to older design problems, incorrect manufacturing or installation, or lack of routine maintenance. Routine maintenance is important to help pinpoint any structural damage or hazards that may compromise the integrity of the bleachers and threaten public safety. All hazards and deficiencies need to be corrected immediately and in some cases, bleachers may need to be rendered inoperable or taken out of use until they are repaired and deemed safe.
Toadvine Enterprises has a maintenance and safety inspection program that provides service to all indoor and outdoor seating and equipment. Vine and Branch is our fully staffed maintenance program which provides a certified service technician who performs annually-required maintenance inspections on all equipment and seating to ensure the safety of your facility. Technicians provide service in these areas:
Visual inspections of your facility and/or designated equipment
A full listing of defective equipment or upgrade requirements
A written report of the inspection noting any safety or standard violations and recommendations for corrective action
Contact Ben Toadvine: ben@toadvine.com or Matt Roberts: mroberts@toadvine.com to schedule your next bleacher inspection so that your football fans can cheer on their home team with the confidence that their bleachers are safe and secure.
Topics: bleacher inspections, Bleacher maintenance, football bleachers