With that crisp fall air comes the season for some hard hitting on t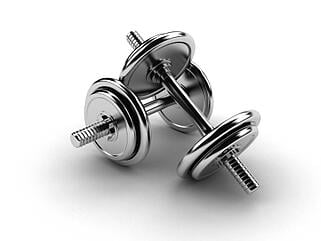 he gridiron and a little stiff competition for high school football teams hoping to score big. If you want your team to stack up to the competition, having a well-equipped facility is something your school or organization will need to tackle.
Don't let your players get pummeled on the field. Condition and strengthen them with the proper equipment that will give them the edge they need to succeed on the field. At Toadvine, we can supply a complete line of fitness, conditioning and strength equipment that targets the following:
Speed
Agility
Core Strength and Stability
Weight Lifting
Flexibility and Conditioning
Rehabilitation
Testing
Training and Monitoring
We offer a comprehensive list of equipment from PowerMax that can supply the needs of your football, baseball, basketball team or any other weight training needs your sporting organization may have. We are your one-stop supplier of athletic equipment. We can even supply a place to store your gear after a full day's workout on the turf and in the weight training room.
No need to drag those bulky pads and cumbersome helmets home from place to place. Let Toadvine supply your school or organization with a fully-equipped, quality locker room to stash away that sweaty equipment and keep it intact until your next battle in the backfield. Because we believe in quality products off the field as well, List Industries serves as our provider of all locker room equipment. We can provide the following options for your team players:
production lockers
stock lockers
cubbies
cabinets
plastic lockers
wood lockers
portable gates
much more
Don't fumble around another season without the proper equipment. Give your players the training, conditioning and space they need to hit it hard this year and come out of the huddle with no extra penalties. If your sports team, school or orgainzation is considering incorporating weight training equipment or a locker room to your facility, click here to discuss your needs with one of our sales representative or to get a quote on your next sporting equipment project. Toadvine is available to solve all of your athletic equipment needs.
Image courtesy of Danilo Rizzuti at FreeDigitalPhotos.net
Topics: athletic locker rooms, fully functioning weight rooms and locker rooms, school weight rooms