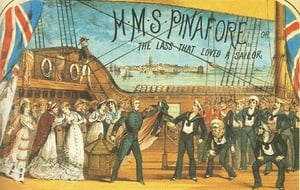 Iroquois Amphitheater is a beautiful venue for wide variety of events. Some of their upcoming events speak to the diversity of the talent and entertainment they offer our city. They have U of L dance theater coming up for multiple performances followed by rock and roll bands like Umphrey's Magee and Edward Sharp and The Magnetic Zeros. They have events for the whole family like movie nights. The price is right for the upcoming movie night on September 8 featuring The Zookeeper starring Kevin James. The cost is free, and what a great way to spend the evening with the whole family.
Toadvine Enterprises was contracted for the seating project for the Iroquois Amphitheater and there are 2,366 seats in all. The exterior seats are a comfortable way to enjoy this beautiful outdoor venue and all the variety of entertainment they offer.
The Iroquois Amphitheater origins were a result of the Works Progress Administration and was originally built in the spring of 1938. Their website recalls, "After the 2000 performance season, Metro Parks began an ambitious project to modernize the facility while preserving the Amphitheater's historic features and unique character." Toadvine Enterprises was proud to participate in the renovation process of this wonderful facility. Since the renovation, they have grown in the scope of their entertainment offerings and have reestablished themselves as one of the favorite local entertainment venues in Louisville.
If you have not visited Iroquois Amphitheater, it should be added to your short list of places to visit in Louisville. You will not be disappointed. Here are a few things they have coming up through September. Check their website for dates and times.
Gilbert & Sullivan's "HMS Pinafore"
U of L Dance Theater
Movie Night: "The Zookeeper"
Umphrey's McGee
Derby City Brass Band
Edward Sharpe and The Magnetic Zeros
The Dark Side of the Wall
image courtesty of Iroquois Amphitheater
Topics: auditorium seating, Toadvine projects, Iroquois Amphitheater, Toadvine Enterprises, Kentucky athletic equipment, Kentucky athletics, Fall sports in Kentucky