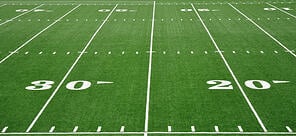 In the a new era where college programs are shuffling from conference to conference, why is the SEC conference so strong and stable? Money isn't the only factor, but in a recent article from OTB, they shared that SEC dominance in football began in 2005-2006 when two schools ranked in the top 10 of revenue generating programs; Florida and Georgia. By 2010 that number grew to five out of the top 10; Florida, LSU, Auburn, Tennessee, and Alabama. OTB reported, "Nine SEC schools generated more money in '10-11 than the ACC's No. 1 revenue-producer, Florida State." That is an impressive stat, however, it doesn't all come down to revenue.
What about the wins? The Business Insider wrote a few days ago, "The SEC has won six BCS championships in a row. And a look at the USA Today preseason top 25 poll shows us that the coaches don't think that is going to change anytime soon."
Football is clearly a strong suit for the SEC conference, but what about the other sports that can fly under the radar? Rant Sports reported, "In the six years since the SEC captured its first BCS National Title, the conference has won 33 national titles. As a matter of fact, the SEC has won titles in every sport offered by the NCAA – except volleyball." Thirty-three is an awfully large number of national championships.
Why are they so dominant? They have recruited some amazing talent in every sport and have some tremendous coaches. That is certainly a huge factor. How do they do they acquire such tremendous coaches? That is where the conversation comes full circle and we talk about money again. A key to the SEC's success is their ability to leverage TV and viewership. The SEC was able to generate $1,066,935,731 in a annual revenue. That is number one in college sports conferences. We know championships are won and not bought, but we know Calipari didn't go to Kentucky because he liked the food better than Memphis. The key to any program, at any level, is to develop new ways to generate more revenue to hire the best coaches who can recruit the best talent and retain them.
Your facilities need to be improving, your programs need to be improving, and you can not stay where you are or you will be left with more of the same.
Topics: SEC Tournament, SEC Dominance, Rant Sports, Business Insider, OTB, Kentucky athletic equipment, stadium seating, Kentucky athletic programs