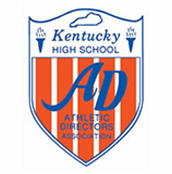 With about 190 members in KHSADA, Toadvine is looking forward to connecting with Athletic Directors statewide the Kentucky High School Athletic Directors Association (KHSADA) Conference on April 21-24.
We have been attending this conference for five years, and this year, Mike and Chris will be representing us at our booth. We always look forward to the opportunity to touch base with local Athletic Directors and let them know about updated projects we offer, and projects we currently have. Be sure to check in with us next week to see how the event goes and to maybe even see some pictures!
Topics: Trade shows, KHSADA Conference
About this Blog
Our blog is written for athletic directors and school superintendents of elementary schools, middle and high schools, as well as colleges and universities.
We blog about local sports and industry news, bleacher and stadium maintenance, and current projects we're working on. We encourage you to subscribe in the box above or share this blog with your friends!