After six-year-old Toby Lee fell between a 13-inch gap between the footboard and the seat of a bleacher set at a community sports area in Minnesota and died of his injuries, legislators decided to pursue greater scrutiny in the area of bleacher safety.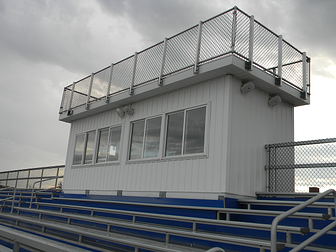 In 1999, after the the tragic death of Toby Lee, Congress petitioned the Consumer Product Safety Commission to issue national safety standards for bleacher and grandstand facilities due to numerous injuries to children at basketball and hockey arenas resulting from falls between the gaps of bleacher seats and guardrails.
Congress stated in a letter to the CPSC that uniform national standards were needed to help efforts at the state level to prevent injuries and deaths due to poorly designed or out of date bleacher facilities. The recommended national standards to be implemented were to include:
Minimum spacing requirements for gaps between bleacher guardrails and between seats and footboards for new construction

Side and back safety features

Guidelines for retro-fitting older facilities
Although Congress emphasized the importance of watchful parents during sporting events, they also stated the responsibility venues have to insure that their facilities are safe. The desire for safer facilities not only locally, but nationwide, created the desire to press for strengthening safety standards legislatively in order to quickly inact the establishment of safe bleacher standards.
House Bill H.R. 836 was created in 1999 and entitled, "The Bleacher Safety Act" proclaiming that new and safer standards would be adopted within six months. Minnesota was the first state that required the issuing of this federal standard.
To help your school meet those required safety standards, Toadvine Enterprises has created Vine & Branch, a maintenance and safety inspection program for all your indoor and outdoor seating equipment. Our maintenance and safety program can help you maintain your required annual inspections and can also help you with any upgrades or written records. For more information on keeping your school bleachers safe, fill out our Maintenance and Safety form and a member of our staff will get back to you. Let Toadvine help you keep safety the name of the game.
Topics: Toadvine Enterprises, stadium seating, bleacher inspections, Bleacher maintenance, seating maintenance