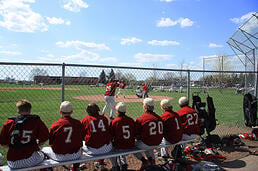 The start of April marks the beginning of the end of the school year. With about two months left for most schools in our area and spring break in full force, most students and faculty can finally see the light at the end of the tunnel!
The beginning of spring also means the beginning of a lot of other activities in Kentucky and Indiana like:
Baseball season starting up
The end of March Madness with The Kentucky Wildcats winning their Eighth National Title!
The Masters kicking off
Keeneland Spring Meet opening
The Kentucky Derby Festivities are getting underway
Because school isn't far from closing for the summer, this is a great time to start thinking about preventative maintenance for your equipment and bleachers. It's also a great time to re-stock on new equipment for your sports facilities.
Right now, Toadvine Enterprises has openings for summer maintenance programs for bleachers and gymnasium equipment. Call us at (502) 241-6010 or fill out our maintenance form on our website to get started.
Topics: equipment maintenance, Indoor scoreboards, Maintenance Services, Spring sports season, Toadvine Enterprises, Kentucky athletic equipment, Tennessee sporting goods, Indiana athletics provider
From now until January 30, 2012, if you order any two indoor basketball, volleyball, or wresting scoreboards with a wireless package, you'll receive a free 8′×2′ sponsor sign with your school name and color.
The sponsor sign is valued at $350. If you're in the market for a new indoor scoreboard, now is a great time to seriously consider buying. You've got until the end of January to take advantage of this scoreboard special.
If you want more details or information, please contact us online, request a quote, or call our office at 502.241.6010.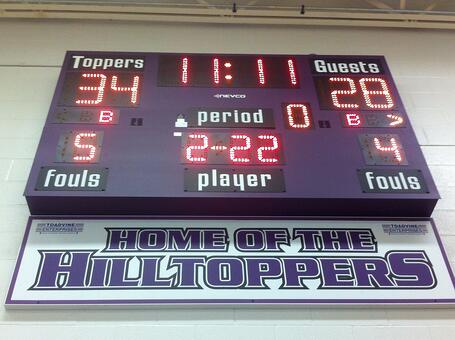 Topics: Indoor scoreboards, Toadvine Enterprises, Athletic Equipment, Nevco, basketball season