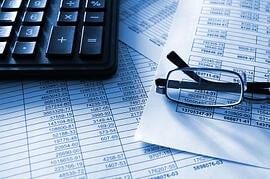 As a leading provider of athletic and gym equipment in Kentucky, Indiana, and Tennessee, part of our job is to keep everyone we do business with and any decision makers up-to-date on any new legislation or information that may affect the bidding process. That's why we think it's important for everyone to be aware of what the Preference for Resident Bidders law is and how it can affect them.
Stites & Harbison Attorneys explains the law in detail on their website. We encourage everyone to read about it and contact us if they have any questions or need clarification.
In short, in 2010, Kentucky enacted the "Preference for Resident Bidders" law, which says that resident bidders are to receive a matching preference if a higher-evaluated, non-resident bidder's home state provides its own resident bidders a preference. Further, in the case of a tie between a non-resident bidder and a resident bidder, a preference is to be given to the resident bidder.
Read about the law here in more detail and how it could affect you. Again, you can contact us with any questions.
Topics: Kentucky residents bidders law, Toadvine Enterprises, Athletic Equipment, outdoor seating
About this Blog
Our blog is written for athletic directors and school superintendents of elementary schools, middle and high schools, as well as colleges and universities.
We blog about local sports and industry news, bleacher and stadium maintenance, and current projects we're working on. We encourage you to subscribe in the box above or share this blog with your friends!