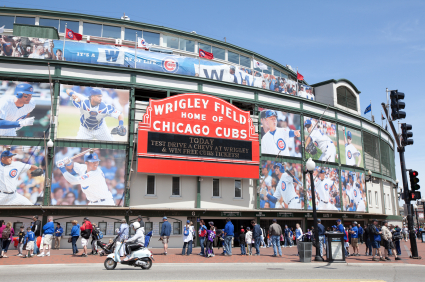 Over the coming weeks and months, we thought of something fun to profile here on the Toadvine Enterprise's blog. We're going to highlight stadiums, fields, gyms, and arenas around the country, maybe even world, where fans have the best memories.
This might be based on architecture, or practicality and function, history and tradition, overall experience, most comfortable, best place to watch, or a lot of other factors we're not even thinking about right now.
This wouldn't be a one-sided conversation, but more importantly, a place for sports fans, athletic directors, and stadium afficianadas (that's Spanish for fan :) to have a fun dialog.
We're looking for your input.
We may create a questionnaire or survey you can fill out here on the blog.
We may put together some cool lists and have you vote on your favorites.
We may mix in some trivia.
We may decide to profile one really cool stadium every week on the blog.
If you follow us on Twitter, subscribe to our newsletter, like us on Facebook, are connected on LinkedIn, or just stumble on this post through Google (I think that covers it all), then please give us some feedback in the comments below.
What would you like to see?
What would be fun to read about each week?
Topics: NFL, NBA, MLB, Sports arenas, favorite arena, Toadvine Enterprises
About this Blog
Our blog is written for athletic directors and school superintendents of elementary schools, middle and high schools, as well as colleges and universities.
We blog about local sports and industry news, bleacher and stadium maintenance, and current projects we're working on. We encourage you to subscribe in the box above or share this blog with your friends!