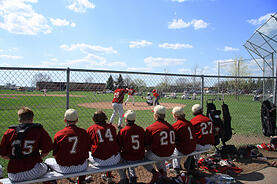 Every kid dreams of playing on a state-of-the art ball field or football stadium. That's probably because most of us started out playing on a Sandlot-like mound of dust with a broken fence and worn out bases.
You have to start somewhere, but by the time you've grown and reached the high school and collegiate level, you've probably moved passed the Sandlot and have set your sights on something much bigger. There's a sense of pride, ownership, and camaraderie that comes with playing on a great looking field. But looks aren't the only thing that matter.
Yes, Toadvine Enterprises can transform your stadium into your players' dream field, but even more than that, we can also make it a safe, secure spot for your players and spectators. Worn out bleachers and faulty support rails are a hazard and should be inspected and maintained before each season.
Here at Toadvine Enterprises, we know what it takes to give your school and its teams the feeling and confidence that comes with having a great sports facility. Giving your athletes a stadium to be proud of will allow them to have a greater appreciation for their school, while boosting morale and school spirit. But more importantly, we can ensure your facility is safe for your fans and up to code. Call Toadvine Enterprises today to learn more.
Topics: bleachers maintenance, outdoor sports facilities, Toadvine Enterprises, stadium seating, outdoor seating
About this Blog
Our blog is written for athletic directors and school superintendents of elementary schools, middle and high schools, as well as colleges and universities.
We blog about local sports and industry news, bleacher and stadium maintenance, and current projects we're working on. We encourage you to subscribe in the box above or share this blog with your friends!