We are celebrating another completed job here at Toadvine Enterprises. We just finished Southern High School's football stadium bleachers here in Louisville Kentucky.
This project consisted of a 15 row bleacher on the home side of the field that spans 232-1/2' with a seating capacity of 1,903. The visitor's side is a 10 row 165' long bank with a seating capacity of 960. The total seating capacity for Southern High School's new bleachers is around 2,863. These bleachers also feature Dant Clayton's slip resistant deck boards to increase safety when the bleachers are wet. They also feature purple powder coated riser boards to match the school's colors.
If you get a chance to stop by Southern High School be sure to take a look at their new bleachers and let us know what you think! If you would like more information on how we can help you design your next set of bleachers or just have questions for one of our sales representatives, please call 877-211-6925 or visit our website at toadvine.com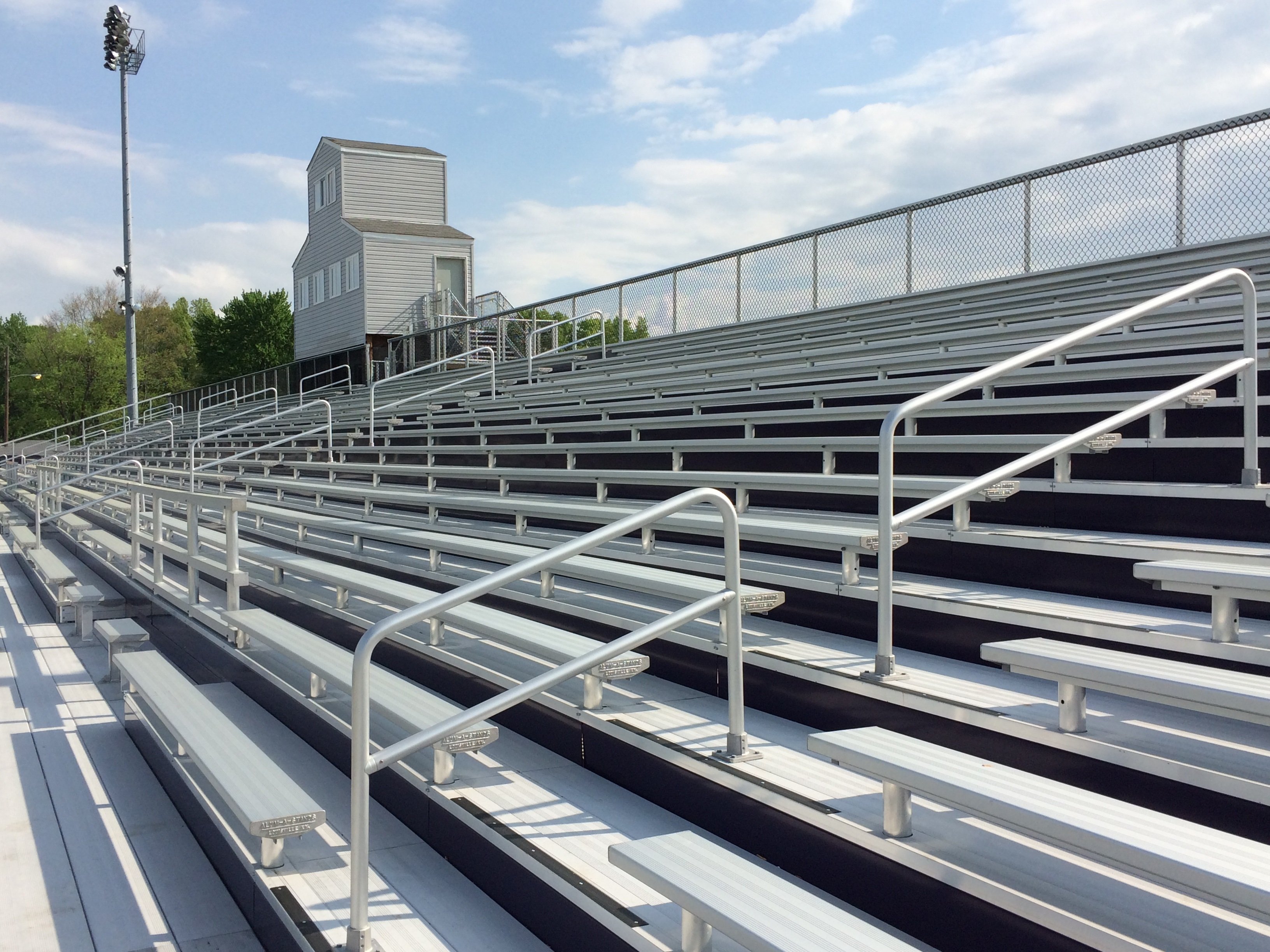 Topics: bleachers, high school football, high school football bleachers, Kentucky
About this Blog
Our blog is written for athletic directors and school superintendents of elementary schools, middle and high schools, as well as colleges and universities.
We blog about local sports and industry news, bleacher and stadium maintenance, and current projects we're working on. We encourage you to subscribe in the box above or share this blog with your friends!