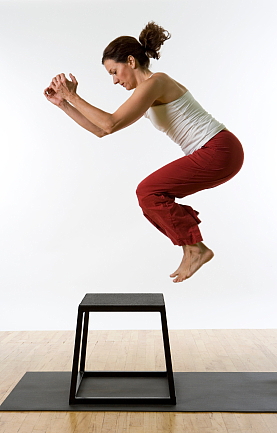 Achieving maximum strength, coordination, speed and flexibility are at the core of an engaging Plyometrics workout. Converting your strength reserves to an effective energy supply can assist you in power training and place you a step ahead of the pack.
If you are in the business of training athletes or hoping to start up a Plyometrics or Flexible Strength business of your own, expending time and energy equipment shopping and price comparing is probably not at the top of your list. To keep your focus in the gym, let Toadvine take care of all of your Plyometrics and Flexible Strength equipment needs. We can help you locate a variety of training equipment that will allow your facility to accommodate even the most intense athletes including:
Jump Testers
Plyo Boxes
Training Materials
Hurdles
Jump Soles
Plyo Blocks
Jump Harnesses
For a quick quote on your equipment needs, click here and a member of our sales team will get back with you shortly. Toadvine is your one-stop supplier of athletic equipment and supplies and our desire is to strengthen your programs with top quality equipment.
Topics: starting a plyometrics business, how to begin plyometrics, plyometrics equipment
About this Blog
Our blog is written for athletic directors and school superintendents of elementary schools, middle and high schools, as well as colleges and universities.
We blog about local sports and industry news, bleacher and stadium maintenance, and current projects we're working on. We encourage you to subscribe in the box above or share this blog with your friends!