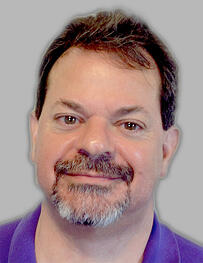 FISHERVILLE, KY - Toadvine Enterprises, a family owned sports equipment and stadium seating distributer, has hired sales professional Vince Pellegrino to manage its Kentucky, Indiana, and Ohio territories.
Pellegrino, a University of Cincinnati graduate, has more than 28 years in the sports equipment industry, previously working as a sales rep for sports equipment leader Porter, as well as for communication products giant Ghent Manufacturing. He holds a degree in Civil, Construction, and Architectural Engineering Technologies.
Pellegrino's expertise in the sports equipment industry, coupled with his customer-focused mindset, means schools rely on him with their sports equipment needs from concept to completion. "While most customers know what they want, they don't always know the best product for their budget or building," he explains. "It's my job to work with architects and ensure we're creating specifications that provide the best product for each customer's project, while staying within budget."

When the opportunity to work for Toadvine became available, Pellegrino jumped at the chance, saying the company's sense of family and large pool of talent, along with its distinguished caliber, drew him to the company. "I was tired of competing against them for so long," he stated. "This opportunity gave me the chance to expand product and sales territory and it's great to work with Porter and Interkal again."
Toadvine's excellence in the industry as well as the level of service it provides to customers translates into a reputable company for which to work.
Says Pellegrino: "I'm always impressed at trade shows when customers stop by to chat, even when there is nothing to buy. That's a good sign they've been happy with you over the years. You can tell they like doing business with Toadvine."
ABOUT TOADVINE ENTERPRISES
Toadvine Enterprises
is a family owned and operated sports equipment and stadium seating distributor serving the Kentucky, Tennessee, Indiana, and Ohio markets. The company has been in business since 1976 when
Mike Toadvine bought the rights to distribute Dant Clayton products in Kentucky and Indiana. It's since grown to work with some of the biggest names in sporting equipment including Interkal, Dant Clayton, Nevco, Porter, Gill Athletics, List Industries, and more. To learn more,
visit the website
.
###
Topics: Vince Pellegrino, Toadvine hires sales professional, Toadvine welcomes Vince Pellegrino, Press Release, Toadvine new hires