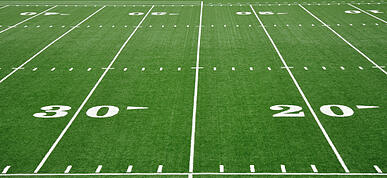 It's no secret about the history of the rivalry between Louisville Male High School and DuPont Manual High School. Even if you didn't attend either of these schools you probably have heard the stories that they had a single game decide which school would get the coveted "M" as their own to mark their jerseys and brand themselves for eternity.
If you are one of the few who do not know about their rivalry you can find plenty of stories and opinions online to fill volumes. The rivalry between these two schools is the oldest in Kentucky's history and as early as 1909 they had attendances topping 10,000 at the annual Thanksgiving Day football match-up. If you didn't know, DuPont Manuel ended up with the "M." This rivalry is still strong today and even has it's own Facebook page to fuel it.
Rivalries can be a great thing! If ticket sales weren't reason enough to build the momentum of your rivalries there are several other positive take-aways. There is no dollar amount that can be placed on your fans growing in their support of your organization. When you can get them energized and vocalizing that support, well, it doesn't get any better than that. You are building loyalty and your reach in your community by capitalizing on your rivalries, which is something whole communities can get behind and want to support. This can be a great way to boost volunteer support and local businesses to advertise.
Rivalries are great motivators for the athletes themselves. Athletes will give more, play harder, and perform better when school pride is on the line. You should be asking yourself, "what am I doing to enhance a current rivalry or develop a new one?" If you are building the rivalry you are building your program. Be thinking creatively how you can involve everyone—the students, parents, faculty, local businesses, and the whole community. Take advantage of every angle to promote your program and your school or organization.
Rivalries Can Boost:
Ticket Sales
Advertising Tools
Building Fan Support
Athlete Performance
Community Involvement
School Spirit
Topics: Louisville Male High School, DuPont Manual High School, high school rivalries, Manuel vs Male, Kentucky athletic equipment, Kentucky athletics, Fall sports in Kentucky