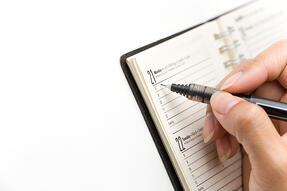 About a month ago we posted our trade show schedule for 2011. Representatives from Toadvine attend several trade shows throughout the year in Kentucky, Indiana, and Tennessee. We wanted to send out a quick reminder that we'll be attending KASA (Kentucky Association of School Administrators) in two weeks at The Galt House in Louisville. It starts on July 13 and lasts two days.
Mike, Chris, and Ben
will be there to talk sports equipment and answer any questions you have. We hope to see you there.
Here's a little more information about the event:
Kentucky Association of School Administrators' (KASA) Annual Summer Institute
When: July 13-15
Where: The Galt House, Louisville, KY
What's happening: KASA is the state's largest gathering of school district leaders, including superintendents; assistant superintendents; directors of special education, finance, pupil personnel, food service, communications, curriculum and assessment; principals; assistant principals; counselors; and other public education leaders.
Topics: Trade shows, KASA, Toadvine Enterprises, Athletic Equipment, stadium seating, sports equipment
About this Blog
Our blog is written for athletic directors and school superintendents of elementary schools, middle and high schools, as well as colleges and universities.
We blog about local sports and industry news, bleacher and stadium maintenance, and current projects we're working on. We encourage you to subscribe in the box above or share this blog with your friends!