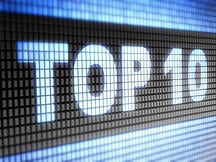 MaxPreps just came out with Kentucky's top 10 most consistent high school football programs. There are no surprises of who made the list, but who has the programs that will shine in 2012? Impressively, Trinity is ranked #12 preseason for the country. Congratulations to them on that accomplishment.
The top 10 according to MaxPreps.com:
(not all the same divisions)
Trinity (Louisville)
St. Xavier (Louisville)
Highlands (Fort Thomas)
Male (Louisville)
Bowling Green
DuPont Manual (Louisville)
Lexington Catholic
Covington Catholic (Park Hills)
Scott County (Georgetown)
Bell County (Pineville)
Our congratulations to these awesome high school athletic programs on making MaxPrep's top 10 list of most consistent high school football programs in the state. Coming into the 2012 fall season we are excited to see what teams will rise to the top and if there will be any Cinderellas in the mix. What is consistent, across the board, for these top-performing programs is great facilities and equipment. Terrence Mann of Field of Dreams said it best, "If you build they will come." People will come, and so will the players. The best facilities are strong selling points for attracting the best talent.
As we are entering August, start dreaming about your program and how you can eventually find your name among those on the top 10 lists MaxPrep is putting out. Call us and schedule a time we can show you all the new and exciting products we are carrying.
Topics: Top 10 Kentucky sports programs, MaxPreps, Kentucky athletic equipment, Kentucky athletics, Fall sports in Kentucky, Kentucky athletic programs
About this Blog
Our blog is written for athletic directors and school superintendents of elementary schools, middle and high schools, as well as colleges and universities.
We blog about local sports and industry news, bleacher and stadium maintenance, and current projects we're working on. We encourage you to subscribe in the box above or share this blog with your friends!