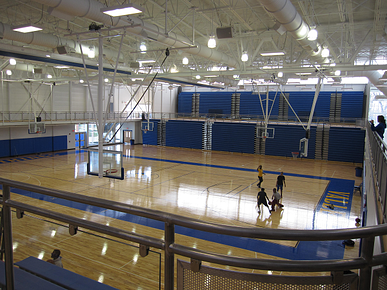 After a game of hoops, oftentimes facilities need to make space for another event. Telescopic gymnasium bleachers offer the best of both worlds. When your facility needs to open up your space for another sporting event, your bleacher system can retract into a compact storage position, maximizing the facility floor space. All rows move at once to a closed position and provide either a flat fold front or closed back, increasing usable floor space.
Telescopic bleachers in your basketball gymnasium can be installed with many options including:
Manual or electric friction operation
Forward-fold, reverse fold, and mobile systems
Floor-attached, wall attached, or recessed foundations
Self-storing, removable end rails
Self-storing, removable or folding aisle rails
Optional platform chairs
If you would like more information about the telescopic basketball bleachers from Toadvine Enterprises, contact us today and let us know how we can help.
Topics: basketball bleachers, sports facilities, Telescopic Bleacher Seating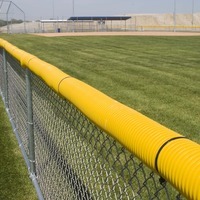 When planning a sports stadium or just updating your equipment to meet safety requirements, adding a railing system can add a prominent feature to your seating and promote a higher level of safety for your patrons.
When you choose Toadvine, you are not limited to a simple banister style railing. We offer three types of railing systems and multiple styles with each option. Here are the various railing styles we offer and some of the options you can choose for each one.


Vertical Picket Rail:
Guardian - minimal visibility obstruction and reduced material
Regal - square horizontal railings for more architectural appeal
Classic - traditional styling with sturdy appearance
Premium:
Wire mesh panels
Stainless steel cable
Laminated or fully tempered glass, either working independently or in conjunction with other systems
Chain Link Fence:
Galvanized steel
Black vinyl
Safety and code compliance
We would like to help you plan your sports facility and assist you in adding any equipment that will help make your bleachers safer and more accessible for your fans.
For more information on how Toadvine can meet your school's seating needs, fill out our Railing Systems Quote form on the right and one of our qualified team members will contact you to discuss your needs and provide you with a free quote.
Topics: stadium seating, football stadium seating, sports facilities