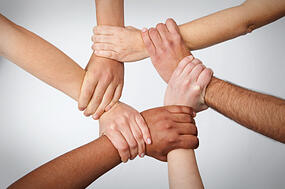 In case you haven't seen or heard, there's a new trend in high school and middle school athletics, VIP seating. It's like what you see in college: a select section of the stands is devoted to VIP seating, with season tickets being sold for each seat.
The trend we're starting to see in high school athletics—which is also a great fundraiser for the school—is installing a section of VIP seats and selling season tickets for these seats at a higher rate than normal admission to the game.
Toadvine Enterprises is very grateful and appreciative of our customers and their support over the years. We wanted to show our appreciation by giving back, so we're launching our Good Samaritan Program. The mission of our Good Samaritan Program is to promote benevolence and compassion and encourage others to give back.
Here's how it works: Whenever a school purchases VIP seating from Toadvine, we will buy two season tickets from that school to help with the fundraising efforts. The tickets will be given back to the school, and the school can then award the tickets to a good samaritan in their community. The good samaritan could be a teacher, parent, fan, or someone else deserving—it's up to the school to decide.
This is where it gets even more fun. We've be created a Good Samaritan page on our website and will publish a "Good Samaritan of the week" post along with a picture, name of the school, and short write-up on that page.
We're also encouraging you to get involved by posting pictures and stories about the good samaritan winner on our Facebook page.
All schools in Kentucky, Tennessee, and Southern Ohio can take part in the Good Samaritan Initiative, and we look forward to sharing your stories each week.
If you want to get involved, you can get started here.
Topics: Good Samaritan Initiative, giving back, VIP seating, Toadvine Enterprises, Football season, basketball season