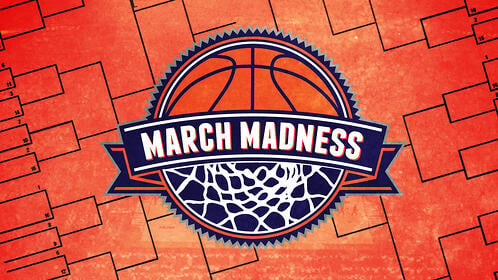 It doesn't matter who you are cheering for; there is no denying that University of Kentucky (UK) is stirring the pot of madness this March. Though, not the first team to challenge the 75-76 Hoosiers, their 31-0 record has caught the attention of NCAA fans everywhere. When asked about his title competitors, University of Louisville (UofL) Coach Rick Pitino replied; "We've played great competition this year, and different competition. And I will say that, it doesn't surprise me that Kentucky is still undefeated...Obviously you have to have offensive talent to win. You have to have unselfish players." Of course the qualities Coach Pitino listed are known triats shared with UofL.
If anything, UK has established themselves as a challenge; who can break their winning streak? Pitino voiced his strong desire to win, but is that desire strong enough for the Cards to beat the Cats? The recent victory over Virginia certainly has a lot of people believing so. Not to mention the theory that UK's best chance at winning the championship is to end their winning streak, gain humility, and come in with focus for the final game.

However you create your bracket; whether by dreams or data, the state of Kentucky has much to bank on.
Topics: college sports, Louisville Cardinals, NCAA tournament, Kentucky Basketball, basketball season, March Madness
Baseball season is in full swing this spring. The Cincinnati Reds kicked off their season by hosting the Los Angeles Angels of Anaheim on April 1, while the Louisville Bats started their 14th season on Louisville Slugger field on April 4 with a home game against the Toledo Mud Hens.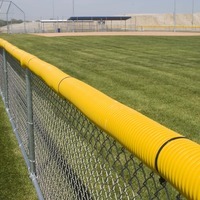 At the beginning of the 2013 local baseball season, Louisville's own St. Xavier high school tops the rankings in the number one spot among local and state high schools.
As your school team gears up for baseball season, take time to make a check list of all the baseball essentials that may be missing from your team's equipment roster. Toadvine Industries has all the equipment your team needs to score this season.
We carry bases, batting cage essentials, foul poles, balasted plate and mound covers, and a variety of other sporting equipment that can complete your equipment line up. Contact Toadvine to supply your baseball equipment needs and lock in a winning season.
Topics: baseball equipment Kentucky, Kentucky high school baseball equipment, Tennessee sports equipment, Kentucky athletics provider, Tennessee sporting goods, Kentucky Basketball
Keep your equipment organized and mobile
Generations back, teams would throw all their basketballs into duffle bags and canvas sacks, but now we have the professional look and ease of cages and carts that make storage and transporting dozens of basketballs easy.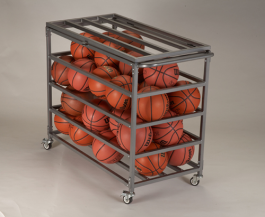 The 35 ball capacity ball cage from Porter Athletic (93710) is made with a steel frame and has casters that swivel, making it easy for anyone to move from storage to the court. The lid locks to keep basketballs secure when you want to keep them contained.

We also carry heavy-duty ball carts that come in 15 and 30 ball capacity (single cart-93700, double cart-93701). These carts also have steel frames with swivel casters for easy transportation and storage. Are you getting ready for the basketball tournaments? Pick up a cart for each end of the court and add to the professionalism of your facility. At the same time, make life a little easier for your equipment managers.

Don't forget the sketch clipboards for the coach (3771). You always have to be ready to draw up the game winning play with five seconds left on the clock. Call us today with your questions and for details on pricing (502) 241-6010.

Topics: Athletic Equipment, Porter Athletics, basketball cage, Porter equipment, Kentucky Basketball