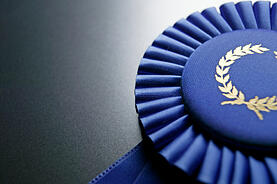 Toadvine Enterprises was awarded new preferred dealer territory by Porter Athletics. This is an exciting opportunity for us to get in new markets and serve the school systems with the best athletic equipment available.
In Kentucky, Toadvine was granted Boone, Campbell, and Kenton Counties. In Southern Ohio, we were granted the counties of Butler, Warren, Hamilton, and Clermont.
For Toadvine Enterprises, this means we will be able to offer basketball goals, volleyball systems, divider curtains, wall padding, and ceiling suspended cages for field houses. We'll also be able to supply baseball and golf equipment as well.
The Cincinnati area has always been a growing area, and we feel honored to be able to have this opportunity to be the preferred dealer for The Greater Cincinnati area.
Jeff Morgan, Regional Sales Manager with Porter Athletics, said: "We are proud to announce that Toadvine Enterprises is now the exclusive Porter Athletic dealer for the Northern Kentucky and Southwestern Ohio counties surrounding the greater Cincinnati area. Toadvine Enterprises has represented Porter Athletic throughout most of Kentucky since 2009. We are proud to extend their coverage region and value their partnership."
Keep in touch with more developments by following us on Twitter and Facebook, and keeping up with our blog. We're looking forward to serving these counties in Kentucky and Southern Ohio.
Topics: gym equipment, Ohio athletics, Toadvine territory, Kentucky athletics, Porter Athletics
About this Blog
Our blog is written for athletic directors and school superintendents of elementary schools, middle and high schools, as well as colleges and universities.
We blog about local sports and industry news, bleacher and stadium maintenance, and current projects we're working on. We encourage you to subscribe in the box above or share this blog with your friends!