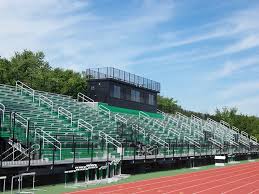 Accommodating crowds from just a few hundred spectators to more than 10,000, the configurable steel and aluminum I-Beam Grandstand bleacher seating can be built anywhere, for any sport. It is designed to be permanently anchored to reinforced concrete columns or piers.
The seat planks have a clear, anodized finish. Footboard planks are mill finished. The understructure of this seating system consists of welded steel beams, stringers, and braces, made from extruded aluminum. The components used in the I-Beam understructure go through a galvanized process which means they are "hot-dipped" in a molten bath of zinc which coats the steel with a thin layer of protection against rust and corrosion. The understructure offers more versatility for a variety of uses from restrooms and concession stands to storage, dressing facilities, walkways, and more.
This diverse seating system can also be designed with a variety of decking, seating, and railing options to suit your individual needs. Limitless design options can include:
Handicap Accessible Seating
VIP Suites/Press Boxes
Colored Risers
Freestanding or Integrated Roof
Drip Shield with Gutters and Downspouts
This steel-framed structure offers the ideal combination of safety, aesthetics, functionality, and affordability for a wide variation of facilities from high school and collegiate sports to entertainment venues and much more.
Contact Toadvine today if you would like a quote or want to learn more about the I-Beam Grandstand bleacher.
Topics: bleacher design, high school stadium seating, football bleacher
Long gone for most sports facilities are the days of creeky wooden bleachers and the flip score board manned by rotating students. The basic requirements of most facilities have not changed much since the days of Roman amphitheaters and arenas; easy and safe access to the facility, a comfortable place to sit, and a good view of the game. Sports arenas of today need to offer these basic benefits but now have more options than ever to appease, entertain, and entice fans back to their facility.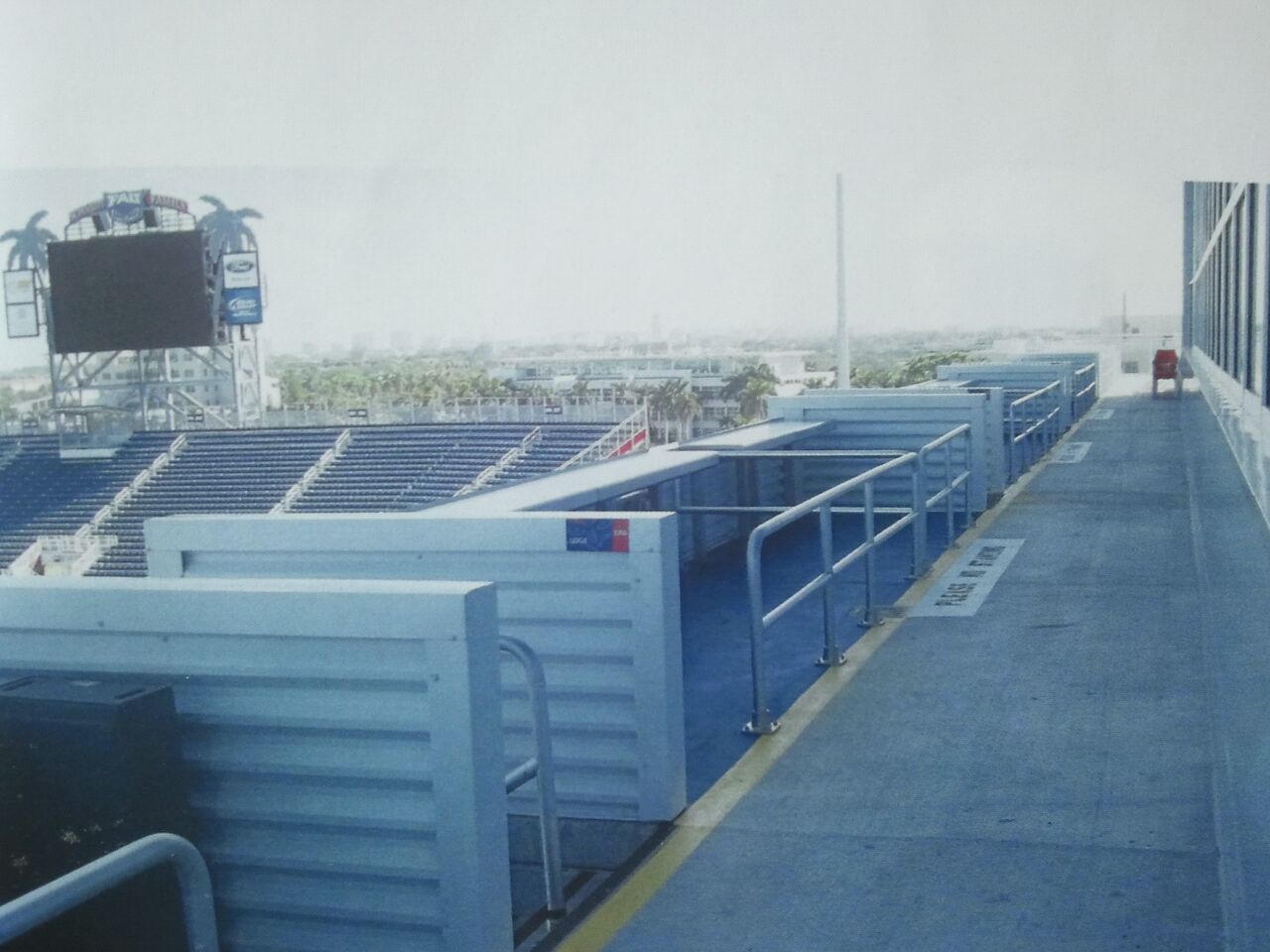 Gymnasium seating options are numerous. Classic wood is still an option for those seeking the traditional look. For a look that adds a huge visual boost to your facility, telescopic seating can utilize the bleacher system with bleachers opening in the forward direction and the option to display school lettering or team colors. Sculpture seat modules feature solid color seating which is high strength and fade resistant. These seats are available in 15 standard colors to sport team spirit. When seeking a way to honor special boosters or sponsors, consider the VIP wide deck platform with platform chairs when you need a highly functional system with comfortable chairs and wide rows to move around in. For the ultra modern arena cupholders, cushioned seats, and even the ability to order food from an electronic device right from your seat, are the newest in innovations for sports fanatics.
Stadium seating has evolved in the outdoor arena also, with ergonomically-designed flip up seats and lumbar support now available. Wide selections of colors can be alternated and interspersed to visually sport team pride. Sponsorship can now also be secured on stadium seating to honor special donors and designate specific seating areas.
To find out what seating options are available for your sports facility, fill out the contact us spot on the website and a member of our team will get back with you to discuss your seating options.
Topics: Toadvine Enterprises, Kentucky athletics, Kentucky stadiums, high school stadium seating