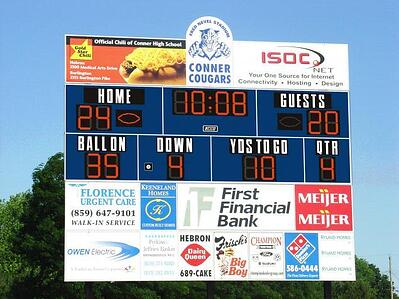 Testing your scoreboard before the start of the season is critical. No one wants to show up on game day to realize that there are issues with their scoreboard. Test it now so you can get a jump on any possible repairs or maintenance issues. Here are a few tips that can help you extend the life of your scoreboard and scoreboard accessories:
ALWAYS:
Turn off the power to the scoreboard and controller after use.
Disconnect power adapters and cables if you leave the controller in a secured scorer's position. (prevents lightning strike from damaging other devices)
Store controllers and radio equipment in a dry place, especially in off-season.
Protect controllers and radio equipment from becoming wet while in use.
Take care to protect cables and power adapters from becoming tangled and out of the way of traffic at the scorer's stand.
Always turn off the power or disconnect power cords to any electrical device before servicing.
Aside from these scoreboard maintenance and safety tips, a lot of schools are also starting to take advantage of the advertising space provided on most scoreboards, maximizing the available real estate. There are a whole host of new and traditional scoreboards from Nevco that create prized advertising space. These advertising spaces can pay for the new equipment and create an increased professional feel to your facility. Check out the
gallery of scoreboards
from Nevco.
Contact Toadvine Enterprises
for more information about maintenance or safety issues, as well as questions about your scoreboard's ad space.
Topics: Kentucky athletic equipment, high school scoreboards, Kentucky equipment maintenance, Nevco Scoreboards, high school sports advertising, scoreboard maintenance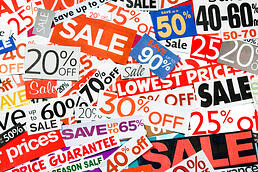 The Top 10 according to Dant Clayton:
Colosseum Chairs

VIP

Seating Section
Bannerrail™
Admesh™ Banners
Concourse Banners
Banners at Top of Grandstands
Vertical Banners
Field Level Advertising
Loge Boxes
Aisle and Stair Riser Advertising
Did you notice the theme? Seven out of 10 of these categories are specifically titles with "banner" or "advertising." With Dant's slick new designs and advertising products, they are not only light weight and user friendly, they are nearly 60% less cost compared to traditional aluminum signage. You can put those savings right back into new equipment and facility improvements.
It's a win win; you get more exposure and impressive, modernized ad pieces that draw the attention of your fans and followers, and you get the opportunity to engage new business ad support for your organization. Call and schedule a time for us to show you this product line from Dant Clayton.
The VIP section may sound showy but many of the elite national high school and collegiate sports programs are embracing this idea and it is paying off. You might be surprised to find out how many of your fans would also embrace this idea and jump at the opportunity to participate in a VIP section. Let us walk you through some of the unique products Dant Clayton offers in this category and how this enhancement can elevate your program.
How are you recognizing the fans and supporters of your program and making them feel special and important?
Topics: advertising options for high schools, high school scoreboards, Kentucky athletics, college stadium seating, Dant Clayton, high school sports advertising, Indiana athletics