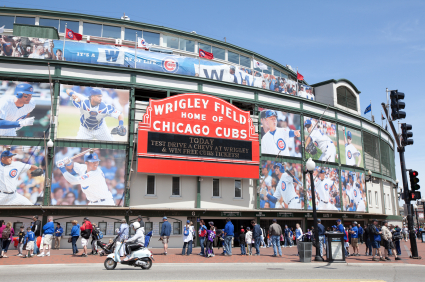 Over the coming weeks and months, we thought of something fun to profile here on the Toadvine Enterprise's blog. We're going to highlight stadiums, fields, gyms, and arenas around the country, maybe even world, where fans have the best memories.
This might be based on architecture, or practicality and function, history and tradition, overall experience, most comfortable, best place to watch, or a lot of other factors we're not even thinking about right now.
This wouldn't be a one-sided conversation, but more importantly, a place for sports fans, athletic directors, and stadium afficianadas (that's Spanish for fan :) to have a fun dialog.
We're looking for your input.
We may create a questionnaire or survey you can fill out here on the blog.
We may put together some cool lists and have you vote on your favorites.
We may mix in some trivia.
We may decide to profile one really cool stadium every week on the blog.
If you follow us on Twitter, subscribe to our newsletter, like us on Facebook, are connected on LinkedIn, or just stumble on this post through Google (I think that covers it all), then please give us some feedback in the comments below.
What would you like to see?
What would be fun to read about each week?
Topics: NFL, NBA, MLB, Sports arenas, favorite arena, Toadvine Enterprises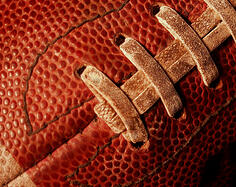 So we're halfway through the college football season, one-third of the way through the NFL's schedule, and high school football will be approaching playoff time in a few weeks. But the real question is, how is your fantasy football team doing? Well, we'll come back to that.
If you're a Louisville or Kentucky football fan, you've had better and brighter Septembers and Octobers. We all knew it might be a rough year for the Commonwealth, but maybe not this rough. The other state schools aren't fairing much better. Western Kentucky has picked up some big wins this year, but other than that we don't have much to get excited about.
In terms of the NFL, it's been interesting to see parity back in the game. The Colts minus Manning are getting drummed, while the 49ers, Lions, Bengals, and Bills are creeping toward the top of their divisions. The Eagles, Jets, Chargers, and Falcons have struggled. Then teams not used to the cellar are planted there like the Vikings, Jaguars, and Broncos. The Dolphins and Rams join the Colts as the only winless teams.
All signs point to the Pats and Packers. Of course the Steelers slow start could be just that. Who would count them out? Also, the Saints are playing well for the most part.
In the world of fantasy football, it's been about Brady to Welker, Rodgers and Brees, Megatron, Fred Jackson, Matt Forte, Cam Newton, Jimmy Graham, and Arian Foster back with a vengeance. Big flops for many of the top draft picks are players like Vick, Chris Johnson, Peyton Manning, Phillip Rivers, and a whole host of other running backs and receivers. Hopefully you have a few of the players listed above, and not many of the players I just mentioned.
Even if you're a bottom dweller, there's always hope on the waiver wire. After all, you could have picked up Demarco Murray this week.
Whatever the case, it's great to be in the middle of football season, and the beautiful fall weather.
If you're interested in following the Kentucky High School Football standings and playoffs, here's a great resource.
Topics: NFL, Fall sports resources, fantasy football, Toadvine Enterprises, football equipment, Football season