Baseball season is in full swing this spring. The Cincinnati Reds kicked off their season by hosting the Los Angeles Angels of Anaheim on April 1, while the Louisville Bats started their 14th season on Louisville Slugger field on April 4 with a home game against the Toledo Mud Hens.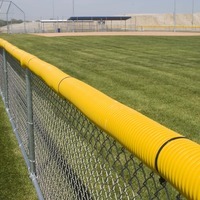 At the beginning of the 2013 local baseball season, Louisville's own St. Xavier high school tops the rankings in the number one spot among local and state high schools.
As your school team gears up for baseball season, take time to make a check list of all the baseball essentials that may be missing from your team's equipment roster. Toadvine Industries has all the equipment your team needs to score this season.
We carry bases, batting cage essentials, foul poles, balasted plate and mound covers, and a variety of other sporting equipment that can complete your equipment line up. Contact Toadvine to supply your baseball equipment needs and lock in a winning season.
Topics: baseball equipment Kentucky, Kentucky high school baseball equipment, Tennessee sports equipment, Kentucky athletics provider, Tennessee sporting goods, Kentucky Basketball
About this Blog
Our blog is written for athletic directors and school superintendents of elementary schools, middle and high schools, as well as colleges and universities.
We blog about local sports and industry news, bleacher and stadium maintenance, and current projects we're working on. We encourage you to subscribe in the box above or share this blog with your friends!