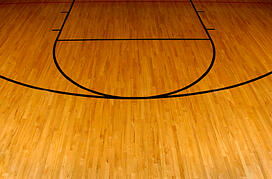 It is a pretty simple answer; money! The strength of most schools can be completely tied to the success of their sports programs, or lack there of. University of Maryland President, Wallace D. Loh said "By being a member of the Big Ten Conference, we are able to ensure financially stability for Maryland athletics for decades to come."
Every university is scrambling to position themselves the best they can in conferences that will give their schools the most exposure. Several factors come into play and one of those is sustainability. Maryland must pay the ACC $50 million just to exit the conference, but Loh thinks that is a small price to pay for the success they expect to have in the Big Ten. Maryland has had it's share of success but smaller schools with less than stellar sports programs are thinking about this as a no brainer. Any opportunity smaller schools have to get in with the likes of Indiana or Kentucky they will go for it.

This shake up in conferences is becoming the norm. It use to be that no school would consider a move like this but with a new wave of professional sports business tactics sweeping the college campuses it appears the future of colllege sports is going to look more like this from now on. The job of the athletic director at these universities is also becoming increasingly difficult with coach loyalty being none existent it is increasingly more difficult to keep the talented coaches. The same is true of the conferences themselves. They will eventually have to rewrite their agreements with schools to make it too financially painful to leave and join another conference.
Topics: college sports, University of Maryland, Big Ten Conference, ACC
About this Blog
Our blog is written for athletic directors and school superintendents of elementary schools, middle and high schools, as well as colleges and universities.
We blog about local sports and industry news, bleacher and stadium maintenance, and current projects we're working on. We encourage you to subscribe in the box above or share this blog with your friends!