If you have a project in the works or are thinking about beginning a project or purchasing new equipment next year, you can save 15% off your next purchase by acting now.
Simply enter the promo code
"Merry Christmas"
when you fill out our
request a quote
form
on our website.
This offer is valid now through December 31 at 12 pm
EST
and this promotion excludes bids.
Request a quote today
!
Topics: Toadvine Enterprises 24 hour response, Special promotion, request a quote, Toadvine Enterprises, Kentucky athletic equipment, Athletic Equipment, Tennessee athletics, Basketball equipment, Indiana athletics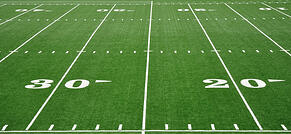 High school football is wrapping up over the next three weeks. It's playoff time, which means your stadium and your scoreboard get a rest. If your team is still alive, then good luck. If you're just curious which teams are still alive, then this link will let you search all of Kentucky football classes. While we're at it, here's a link for Tennessee, Indiana, and Ohio. We aim to please.
A lot of action has taken place during the season, and if your scoreboard has taken some dings, we're here to help. Our team at Toadvine Enterprises, in partnership with Nevco, can fix what's broken. If you're just ready to replace your existing football scoreboard or soccer scoreboard, then we can help with that as well. Fill out our request a quote form on our website, and someone from our team will be in touch within 24 hours, probably sooner. We still use the telephone too, so ring us at 502-241-6010 if that's your style.
While it's easy to put off repairs with basketball season upon us and the focus shifting indoors, don't wait. Check that puppy off your to do list this month.
Speaking of basketball season, we do indoor scoreboards as well for basketball and volleyball. If you're in a bind and need a repair or a new one before the season gets rocking, contact us today.
P.S. Who's gonna win the state football tournaments? Give us your picks in the comments below.
Topics: basketball scoreboards, Toadvine Enterprises 24 hour response, Toadvine Enterprises, football equipment, Football season, Nevco, basketball season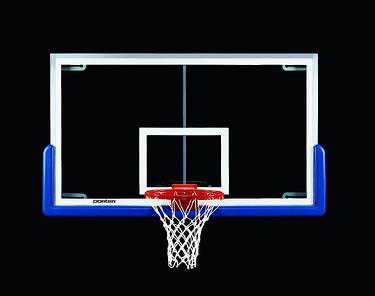 We work with some great manufactures in the sporting equipment industry. Porter Athletics, for one, provides indoor equipment for basketball and volleyball, as well as outdoor athletic equipment for soccer, field hockey, football, and more.
Our YouTube channel now includes some educational videos from Porter Athletics that are worth checking out. One video illustrates how their fire retardant wall pads are a safe alternative in any gym, especially where children are concerned. Another video highlights Porter's volleyball systems. The third video focuses on Porter's Center Roll Curtain System. Lastly, there is a lengthy video explaining Porter's Fair-Court Basketball Equipment Testing System.
If you're in the market for any of the above, we'd love to answer your questions. We have a 24 response guarantee. Someone from our team will be back in touch to answer your specific questions. Simply call us at 502-241-6010 or fill out our easy to use online form.
Topics: Porter Athletics Volleyball, Porter Athletics gym equipment, Louisville sporting goods, Toadvine Enterprises 24 hour response, Porter Athletics Basketball, Porter Athletics, Tennessee sporting goods, Kentucky sporting goods