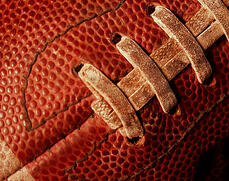 There are a lot of reasons to love fall. Leaves falling, temps cooling, the pace of summer calming down. But let's face it, the real reason to love fall is because fall is the best season for sports. Your kids are playing soccer, volleyball and football on the weekends, or finishing up fall baseball. High school golfers are getting ready for regional and state tourneys. Friday night lights are on and the whole world is watching College Football on Saturdays. Now we're even watching the NFL on Thursdays along with Sundays and Mondays.
Fall is also great because of the overlap of sports like baseball, soccer, volleyball, basketball and football. Before we head into winter we get to see the Ryder Cup (bummer we lost again) the World Series, the kickoff of NCAA and NBA basketball, and which college and pro football teams are poised for a Superbowl or National Championship. That is a lot to like about fall and sports.
The fall sports season keeps us busy at Toadvine Enterprises because we're in the heart of the sports industry. We're located in a sports town, Louisville, and a sports state, Kentucky. We love our sports in this area. We've been at the heart of the sporting good industry for over 30 years. If you follow along with our blog or Facebook page, you know we provide a lot of athletic equipment. Whether it's volleyball equipment, field hockey equipment, or football gear we've got you covered. And if you've attended high school or college games in Kentucky, Tennessee, Indiana or Ohio you most likely have looked up at a scoreboard from Toadvine or sat in a stadium chair or bleacher sold and installed by Toadvine Enterprises.
Although fall is when most of the action is happening, it's also a time to begin thinking about athletic equipment, scoreboard or stadium needs for the upcoming year. We know most athletic directors have a budgeting and requisition process, but we'd love for you to know that our inside and outside sales team is ready to answer your questions and give you the specifications and budgeting information you need.
It's never too early to start planning ahead for the next year, the next season, or the next sport.
Oh, and we can help with those last minute winter sports needs as well.
So reach out today for a quote. We're here to serve.
Others have come and gone, but we've been here for the long haul. That's the cool thing about a multigenerational business like Toadvine Enterprises.
Topics: Fall Sports