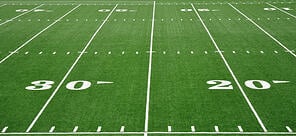 In the a new era where college programs are shuffling from conference to conference, why is the SEC conference so strong and stable? Money isn't the only factor, but in a recent article from OTB, they shared that SEC dominance in football began in 2005-2006 when two schools ranked in the top 10 of revenue generating programs; Florida and Georgia. By 2010 that number grew to five out of the top 10; Florida, LSU, Auburn, Tennessee, and Alabama. OTB reported, "Nine SEC schools generated more money in '10-11 than the ACC's No. 1 revenue-producer, Florida State." That is an impressive stat, however, it doesn't all come down to revenue.
What about the wins? The Business Insider wrote a few days ago, "The SEC has won six BCS championships in a row. And a look at the USA Today preseason top 25 poll shows us that the coaches don't think that is going to change anytime soon."
Football is clearly a strong suit for the SEC conference, but what about the other sports that can fly under the radar? Rant Sports reported, "In the six years since the SEC captured its first BCS National Title, the conference has won 33 national titles. As a matter of fact, the SEC has won titles in every sport offered by the NCAA – except volleyball." Thirty-three is an awfully large number of national championships.
Why are they so dominant? They have recruited some amazing talent in every sport and have some tremendous coaches. That is certainly a huge factor. How do they do they acquire such tremendous coaches? That is where the conversation comes full circle and we talk about money again. A key to the SEC's success is their ability to leverage TV and viewership. The SEC was able to generate $1,066,935,731 in a annual revenue. That is number one in college sports conferences. We know championships are won and not bought, but we know Calipari didn't go to Kentucky because he liked the food better than Memphis. The key to any program, at any level, is to develop new ways to generate more revenue to hire the best coaches who can recruit the best talent and retain them.
Your facilities need to be improving, your programs need to be improving, and you can not stay where you are or you will be left with more of the same.
Topics: SEC Tournament, SEC Dominance, Rant Sports, Business Insider, OTB, Kentucky athletic equipment, stadium seating, Kentucky athletic programs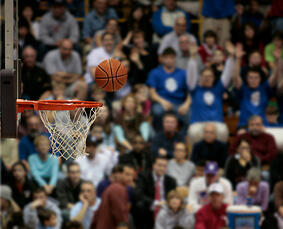 It's March. The sun is shining…well most of the time, and high school and college basketball is kicking into full gear.
Kentucky high school basketball is finishing up regionals and getting ready for the State Tournament. You can follow along with your favorite boys' teams here and girls' teams here.
The Cats are ranked # 1 and cruising toward a number 1 NCAA seed. They wrapped up the SEC regular season title and now focus their efforts on winning two titles in New Orleans. The SEC Tournament title and the Big Dance. There is a very good chance the Cats will be playing first round games in the YUM Center. Did we mention that Toadvine Enterprises had the honor of providing much of the athletic equipment used at the Yum Center?
The Cards are ranked in the top 20 and have stayed right in the middle of the pack in the Big East. Aside from a recent loss to a gritty South Florida squad, the Cards have played some very steady ball. They could be a very dangerous team come the NCAA tourney.
The Murray State Racers are hanging just outside the top 10 with one lone loss. They were a tough draw last year, and they could surpass that run this year.
Across the river, (now that we can cross it again) the Indiana Hoosiers are making a strong late season bid with a recent win over Big Ten leader Michigan State. They have some great wins on the resume (we don't have to remind you of one the biggest one). With a strong Big Ten tourney, they could end up with a nice seed come tournament Sunday. You can follow Big Ten Tournament results here.
So let's start some trash talking.
Who's cutting down the nets in April?
How will UK, UofL, Murray State, and Indiana finish in their conference tournaments? How will they fare in the

NCAA

?
Who will win the Kentucky High School Boys Basketball Championship?
Indiana? Tennessee? Ohio?
It's not March without basketball opinions. Hit us on Facebook, leave a comment below on this blog post, or reply to us on Twitter.
P.S. If you find any time to work in March, we're still working and we'd love to quote you some athletic equipment, meet you about a custom seating project, or just answer some of your general questions about what we do.
Topics: Kentucky Wildcats, UofL Cardinals, Big Ten, SEC Tournament, Toadvine Enterprises, Kentucky athletics, Tennessee athletics, Indiana athletics provider, Basketball equipment, March Madness