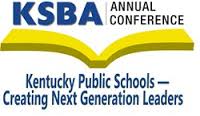 Mentoring and educating children takes strong leadership and courage to guide them toward success.
On February 27 - March 1, the 79th Kentucky School Board Association's (KSBA) annual conference will kick off with a focus on those areas. The 2015 KSBA Annual Conference "Kentucky Public Schools: The Courage to Lead" is coming to the Galt House in Louisville and will provide an opportunity for those in the education field to network with colleagues from across the state and participate in informative workshops and sessions that focus on service in the education field.
The mission of the KSBA is to enhance leadership in maximizing student achievement through superior support and services in order to build more successful students and stronger communities. Through educational and informative sessions with topics ranging from promoting school readiness to dealing with difficult people in the workplace, these sessions are designed to educate those striving to help support the educational goals of children.
Toadvine is proud to be an attendee and exhibitor for this conference. We invite you to visit our booth to find out more about how we can help supply all of your school's athletic needs.
Topics: Athletic Equipment, bleacher design, KSBA
About this Blog
Our blog is written for athletic directors and school superintendents of elementary schools, middle and high schools, as well as colleges and universities.
We blog about local sports and industry news, bleacher and stadium maintenance, and current projects we're working on. We encourage you to subscribe in the box above or share this blog with your friends!