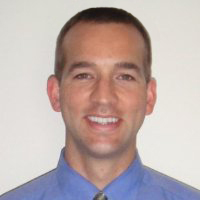 FISHERVILLE, KY - Toadvine Enterprises, a family owned sports equipment and stadium seating distributor, has hired sales and sporting goods professional David Hedge to manage its clients in the state of Tennessee.
Hedge holds a Master Degree in Sport Management from the University of Tennessee and was hired to manage sales and service of gymnasium equipment and seating needs in the state. He works with schools of all sizes, from elementary up to the collegiate level.

Hedge takes his responsibilities seriously, stating, "I represent Toadvine Enterprises in Tennessee and I work directly with owners and contractors on a daily basis. My end goal is to provide options and answers for all of their gymnasium needs, no matter what budget they have."

Having been in the gymnasium services industry for 10 years, Hedge understands the industry well. That, coupled with Toadvine's reputation in the business, meant an opportunity Hedge couldn't pass up. "When the opportunity came open to work for a business that focuses on customer service and quality products from top notch manufacturers, I was immediately drawn to partnering with Toadvine," he said.
Toadvine's excellence in the industry as well as the level of service it provides to customers translates into a reputable company for which to work. "Toadvine is unique because it is a small company, yet it is so focused on customer service and quality work," Hedge explains. "Plus, it represents Porter Athletic and Interkal Seating, two of the best manufacturers in the gymnasium equipment and bleacher industries."
When Hedge isn't representing Toadvine, you can find him traveling, cycling, or attending sporting events of all varieties and levels. To get in touch with David Hedge regarding a seating or sports equipment need in Tennessee, email him at david@toadvine.com.
ABOUT TOADVINE ENTERPRISES
Toadvine Enterprises
is a family owned and operated sports equipment and stadium seating distributor serving the Kentucky, Tennessee, Indiana, and Ohio markets. The company has been in business since 1976 when
Mike Toadvine bought the rights to distribute Dant Clayton products in Kentucky and Indiana. It's since grown to work with some of the biggest names in sporting equipment including Interkal, Dant Clayton, Nevco, Porter, Gill Athletics, List Industries, and more. To learn more,
visit the website
.
Topics: Tennessee sports equipment, Tennessee sports equipment manufacturers, Tennessee athletics, Tennessee sporting goods, Press Release, Toadvine new hires, David Hedge
Baseball season is in full swing this spring. The Cincinnati Reds kicked off their season by hosting the Los Angeles Angels of Anaheim on April 1, while the Louisville Bats started their 14th season on Louisville Slugger field on April 4 with a home game against the Toledo Mud Hens.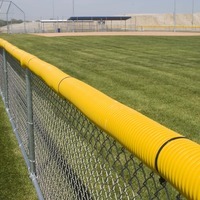 At the beginning of the 2013 local baseball season, Louisville's own St. Xavier high school tops the rankings in the number one spot among local and state high schools.
As your school team gears up for baseball season, take time to make a check list of all the baseball essentials that may be missing from your team's equipment roster. Toadvine Industries has all the equipment your team needs to score this season.
We carry bases, batting cage essentials, foul poles, balasted plate and mound covers, and a variety of other sporting equipment that can complete your equipment line up. Contact Toadvine to supply your baseball equipment needs and lock in a winning season.
Topics: baseball equipment Kentucky, Kentucky high school baseball equipment, Tennessee sports equipment, Kentucky athletics provider, Tennessee sporting goods, Kentucky Basketball
"We can meet all of your sporting equipment, installation and equipment inspection, repair and maintenance needs."
Toadvine Enterprises, Inc. is excited about serving the Tennessee sports market. Toadvine has been serving Kentucky for 32 years and is now able to bring its full line of Porter and Gill sports equipment products to all of Tennessee, Southern Ohio, and Indiana. Toadvine Enterprises will take your requirement for sporting facilities, stand alone equipment purchases, and ongoing support through inspection, repair, and maintenance, and provide you with conceptual design, build, and installation solutions.
Porter and Gill Sports is the largest manufacturer of sporting facilities equipment in the United States. Porter and Gill athletics provides sporting equipment ranging from basketball goals, volleyball systems, soccer goals, field goal posts, everything track and field, wall padding, floor covers, field hockey goals, PE equipment, and much more. Porter has helped revolutionize the sport facilities world with its quality products and competitive prices.
With its knowledge and expertise in the sports equipment industry, Toadvine Enterprises will assist you in any sports facility project, no matter the size. Whether the job is for a university or elementary school, Toadvine can handle the job and help give recommendations that will best suit your facility.
Toadvine Enterprises has helped both communities and schools create and maintain their sporting equipment and athletic facilities. The expertise and knowledge of our sales teams regarding gymnasiums and football stadiums, along with product knowledge of track and field equipment, will help deliver the best solutions to meet your needs.
Toadvine can serve you where you are. If you want to ask us a question, get a quote, or discuss a specific piece of equipment, a call to our sales department can address your needs. You can also go to our website and have a conversation with us. Please call us at 1-877-211-6925.
During the months of March and April, Toadvine will be offering an additional 5-10% discount on products from Porter and Gill Athletics! Feel free to call and speak to a representative about any Porter and Gill product or to receive a free quote!
Topics: Toadvine Enterprises, Porter and Gill, Porter Athletics, Tennessee sports equipment, Tennessee sports equipment manufacturers