Last month I wrote an update blog on UK's Commonwealth Stadium. We were in the midst of adding backrests to the lower bowl stadium seating. Well, I am happy to announce that we are finished!
Below is a before and after pictures of the endzone: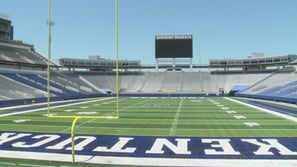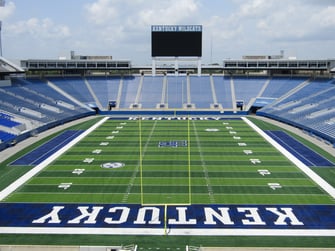 As I said in the last blog post, last year we installed backrests to a portion of the lower bowl, so this year, the powers that be at UK came back and asked us to outfit the remaining lower bowl with backrests. As you can see from the pictures the backrests have changed the complete look of Commonwealth Stadium.
If you would like more information on how we can help you design your next set of indoor/outdoor bleachers or have questions about athletic equipment, please call 877-211-6925 or visit our website at toadvine.com and one of our sales representatives will be happy to assist you.
Below are photos of the completed seating project at Commonwealth Stadium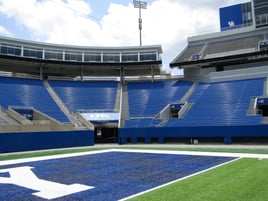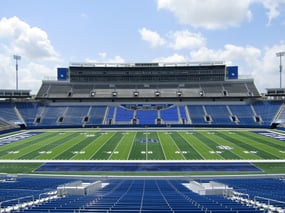 Topics: Toadvine Enterprises, bleachers, Dant Clayton, Commonwealth Stadium, Kentucky, Football Stadium, Renovation, Backrests, UK
About this Blog
Our blog is written for athletic directors and school superintendents of elementary schools, middle and high schools, as well as colleges and universities.
We blog about local sports and industry news, bleacher and stadium maintenance, and current projects we're working on. We encourage you to subscribe in the box above or share this blog with your friends!