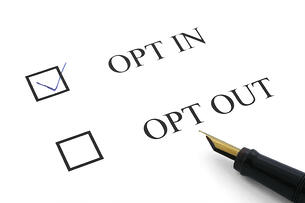 We're excited to announce the launch of our new e-newsletter and want to extend an invitation for you to sign up. We've recently redesigned our website and joined Twitter and Facebook as ways to better communicate with schools and those in charge of making decisions within the athletic departments. This way we can better provide product information and answer any questions you have in a timely manner.
This newsletter is the next step in helping us better communicate with our customers. Our goal is to reach everyone in Kentucky, Indiana, and Tennessee who may have questions about athletic equipment, bleachers, seating, scoreboards, or maintenance on equipment.
In this monthly newsletter, we'll keep you abreast of the changes in our industry and yours, have some fun, and help you follow along with some of the things happening at Toadvine Enterprises. Plus, all newsletter subscribers will be offered EXCLUSIVE promotions throughout the year!
To sweeten the pot, we're giving away four Dick's Sporting Goods gift cards to a few of the first lucky subscribers. We'll draw the four winners after our invitations go out, then post the winners on our blog, on Facebook and Twitter, and in our first newsletter.
If you want to register, you can do so here.
Topics: equipment maintenance, Toadvine Enterprises, Athletic Equipment, Kentucky athletics, Tennessee athletics, Indiana athletics
About this Blog
Our blog is written for athletic directors and school superintendents of elementary schools, middle and high schools, as well as colleges and universities.
We blog about local sports and industry news, bleacher and stadium maintenance, and current projects we're working on. We encourage you to subscribe in the box above or share this blog with your friends!