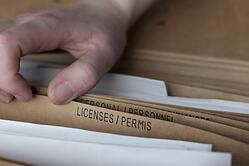 Are your bleachers and stadium seating up to code? There are new requirements for bleacher safety, and any facility with bleachers and public seating (indoor or outdoor), must be inspected annually.
The
Consumer Product Safety Commission
(CPSC) recommends the following bleacher safety guidelines:
Provide routine inspection and maintenance, at least twice a year, in accordance with the bleacher's owner's manual.
Use only trained personnel to open and close bleachers following instructions provided in the owner's manual. DO NOT ALLOW STUDENTS OR UNTRAINED PERSONNEL TO OPERATE BLEACHERS.
Install bleacher guard rails as a safety precaution and as an indication that the bleachers are fully extended.
A licensed professional engineer, registered architect, or company that is qualified to provide bleacher products and services should inspect the bleachers and provide a written certification that the bleachers are fit for use.
The option of replacing bleachers as opposed to retrofitting should be considered.
Toadvine Enterprises and Vine & Branch introduce a maintenance and safety inspection program for all of your indoor and outdoor seating and equipment. Vine & Branch is fully staffed with manufacturer-certified service technicians to ensure the safety of your seating. If you have not complied with your states regulations, you run the risk of having your facility closed.
The National Fire Protection Association (NFPA) also requires that all outdoor grandstands and folding or telescoping seating be inspected annually by an engineer, registered architect, or manufacturer-certified inspector. It just makes sense to have your equipment inspected by someone who is an expert of that equipment. Call us today to schedule an inspection of your bleachers. (502) 241-6010
Topics: Toadvine Enterprises, stadium seating, bleacher inspections, Bleacher maintenance, seating maintenance