High School Bleachers by Toadvine Enterprises
For more than 30 years, Toadvine Enterprises has been the top provider for high school bleachers in the Kentucky, Ohio, Indiana, and Tennessee areas.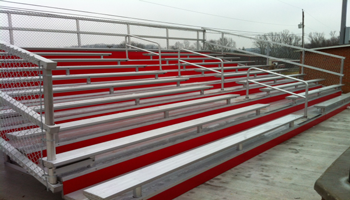 We Offer Many Different Types Of Bleachers For Your High School:
Let's get started on customizing your school's bleachers. Fill out the form to the right and one of our seating professionals will contact you to discuss your individual needs.